Image Skincare now at Eternal Beauty
We are proud stockists of award winning skincare brand Image Skincare. Available in our Dooradoyle Clinic and our City East Day Spa, Ballysimon.
The most innovative brand in the industry, Image Skincare consistently produces the latest anti-aging, balancing, hydrating, and illuminating technologies to further its mission of helping the world to Age Later.
IMAGE Skincare pride themselves as being the most innovative skincare brand in the industry. Dr. Marc seeks out the latest advancements in skincare technology and truly believe in offering revolutionary products for every skin type and every skin concern..
Consultations
All Image facials require an in-depth consultation where your skincare therapist will analyse your skins classification and prescribe the optimum products most suitable for your skin.
A home care programme will be set up for you to achieve the best results in ageing later.   30 mins. €30 - redeemable on facials.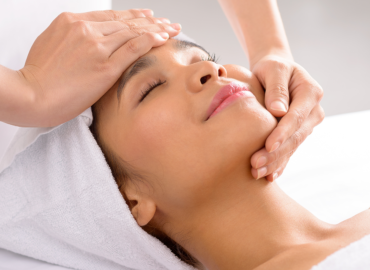 Customised Facial
Based on your consultation that will be carried out , we will identify the concerns with the skin and customise an Image facial that will be best suited to you. For all skin types  - Irritated/unbalanced/sensitive/dry/dehydrated/tired/rosacea
1 hour €65-70
What is a skin peel?
Beautiful skin starts with healthy skin. The Image skincare peel, which is designed to improve and enhance the skin, features natural ingredients including aloe vera, papaya, green tea and vitamin C.
The Image peel treats wrinkles, blemishes and uneven pigmentation to reveal improved skin texture, more clarity and a more even tone. All Image peels are formulated in aloe vera based gel to protect the skin.
At Eternal Beauty we always source only the highest-grade cosmeceutical range of peels and post-care products from the US, to ensure you always only get the best.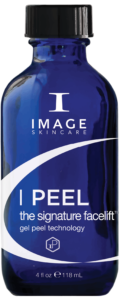 Enzymatic peels
No prep - O2/Ormedic/Signature
These enzymatic peels (more gentle than a chemical peel) help speed up skin exfoliation. They only remove skin cells that are already dead -  resulting in no or mild post treatment redness.
The peel will resurface the skin, reduce inflammation, brighten skin tone and texture, dissolve blackheads, soften fine lines and reduce hyper pigmentation.
40 mins €75

Post treatment kits will be provided after each chemical peel is carried out. This is included in the price. Prep needed 2 weeks in advance. 
Wrinkle Lift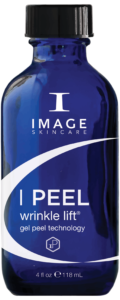 This ultra-resurfacing blend of glycolic acid combined with retinol reduces the appearance of fine lines and wrinkles leaving the skin rejuvenated and firm.
40 mins  (2 week post treatment kit included) €89
Lightening Lift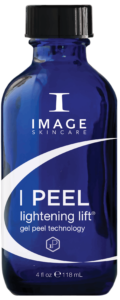 This mega-lightening treatment balances your complexion using a cocktail of lightening and brightening agents that blend with lactic acid to reduce sun spots, brown spots and the redness caused by Rosacea. It will leave the skin feeling silky smooth with a noticeable healthy glow.
40 mins  (2 week post treatment kit included) €89
Acne Lift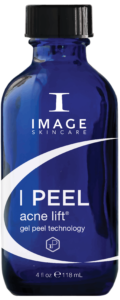 A blend of beta-hydroxy acids this safe and outstanding resurfacing peel has a dual benefit. It treats and reduces all grades of acne while leaving the skin detoxified and smooth after just one treatment.
40 mins  (2 week post treatment kit included) €89